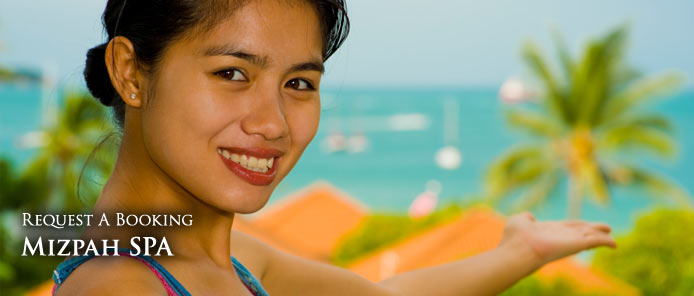 Mizpah Spa Bookings
Please use this form to request or enquire about Mizpah Spa bookings. If you wish to contact Mizpah more generally, or you want to update your personal information, please use the Contact Mizpah form.
Please submit your booking requests at least 24 hours before the time you want your appointment.
Shopping cart
There are no products in your shopping cart.