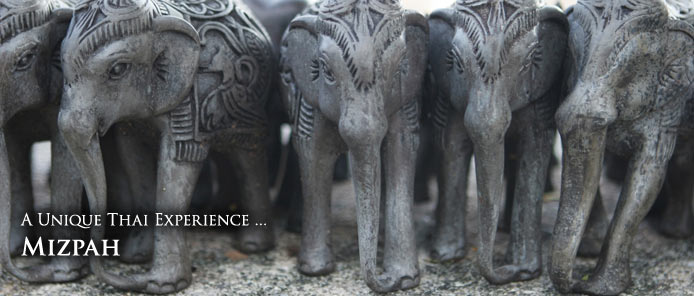 About Mizpah
At Mizpah, you will find products and services that you will not find anywhere else to enhance your lifestyle for a lifetime. It is an unusual and unique blend of products and services that reflects the particular interests and skills of the people at Mizpah. Mizpah specialises in providing:
Luxurious spa services focused on Thai Massage, aromatherapy and other Thai-based forms of massage therapy
Thai silk, custom-made by hand to your individual requirements
We at Mizpah are passionate about what we do. We are passionate about you, our clients. Your satisfaction and joy are the reasons we thrive. Our skills deliver products and services of the finest quality to delight you. We believe you will agree when you have experienced what Mizpah can deliver.
Shopping cart
There are no products in your shopping cart.