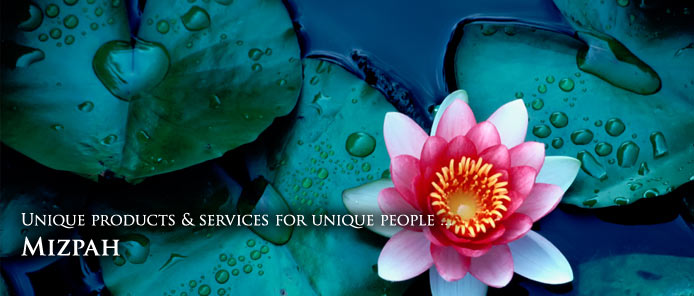 Glossary of Silk
Here are some definitions of terms to help you understand more about silk.
Antheraea mylitta, Antheraea pernyi and Bombyx croesi – Species of wild (undomesticated) moths that produce silk fibre. The silk filament is about three times heavier than that of the cultivated (domesticated) silkworm and is a coarser fibre. It is called tussah.
Artificial silk – Material that is similar in look to genuine silk, but is made from man-made fibres such as polyester, nylon or acetate.
Bombyx mori – The native (domesticated) variety of silkworm that produces Thai silk.
Brocade – Woven cloth with a raised pattern, often using silver or gold metallic threads, made by adding additional threads in the weft-ways direction, where required, usually from hand-held bobbins.
Chemical Dye – A dye created from artificial chemicals, usually formulated in an industrial facility.
Chiné – The French name for Mudmee.
Cocoon – The small, egg-shaped enclosure that a silkworm spins around itself, by creating silk filaments, to allow it to metamorphose inside to emerge as a moth. The cocoons of the native Bombyx mori silkworm of Thailand are yellow in colour.
De-gumming – The process of washing raw silk in warm soapy water to remove the sericin. This process can reduce the weight of the silk by as much as 25%. De-gummed silk is creamy white in colour and quite soft.
Denier – A unit of measurement of the fineness of silk and other fibres. One denier is equivalent to the weight of a single strand of silk thread of 9,000 meters in length, usually equal to one gram.
Dupion (or dupioni) – Yarn made from "double" cocoons that are spun by two silkworms simultaneously.
Fibroin – The protein that makes up the fibre of silk filaments.
Floss – Low-grade silk from the outer part of the cocoon. It can also refer to a soft silk yarn without any twist that is often used in embroidery.
Ikat – The Indonesian name for Mudmee.
Loom – A device for weaving threads together to make fabric. Hand-looms are usually made mostly of wood. Looms usually have a number of peddles to raise and lower alternate warp threads.
Momme – A traditional unit of weight used to measure the density of silk. It is the weight in avoirdupois pounds of a piece of material of size 45 inches by 100 yards. One momme is 4.34 grams per square meter.
Mudmee – Patterned silk made by tying off parts of the silk thread with a protective material and dyeing the rest of the thread. Repeated cycles allow multiple colours in different locations, creating the pattern.
Mulberry – The tree whose leaves are the staple diet of silkworms. Approximately 200 kilograms of mulberry leaves will be eaten to produce one kilogram of raw silk.
Mulberry Silk – Another name for silk produced by Bombyx mori silkworms because they eat mulberry leaves.
Natural Dye – A dye created from natural ingredients specifically grown for use or collected in the wild, usually processed on location where weaving occurs.
Ply – An indicator of the weight of yarn, usually derived from the number of threads thrown together to form the yarn used to weave the fabric. The more threads used (i.e. the greater the ply), the heavier the fabric.
Polyvoltine – The term used to describe silkworms that can be harvested several times a year. The native variety of silkworm in Thailand is polyvoltine.
Pure-dye Silk – Silk that is coloured with dye and which may sometimes be finished with water-soluble substances such as starch, glue, sugar, or gelatin. Pure-dye silk is considered superior to weighted silk.
Raw Silk – Silk thread that has been reeled from cocoons and is still in its natural state. It consists mainly of fibroin (the filament) with about 10-25% sericin (a gluey secretion). Raw silk is golden yellow in colour and somewhat stiff.
Reeling – The process of unwinding raw silk filaments from cocoons to produce a raw silk thread.
Resist dyeing – A traditional process for dyeing textiles with patterns. Various methods, including wax, paste, tying, stitching and blocks, can be used to "resist" or prevent the dye from reaching all the fabric. This creates a pattern and ground. In Thailand, mudmee is created by tying off parts of the fabric with waterproof material to prevent the dye from entering the material.
Selvedge – The edge of the woven fabric that is parallel to the warp.
Sericin – A gluey protein secreted by silkworms that holds silk filaments together in a cocoon.
Sericulture – The process of rearing silkworms to the cocoon stage where they can then be reeled.
Shot – A type of fabric made from two single but different colours, one colour for the warp threads and a different colour for the weft threads. Shot fabric typically has a prominent iridescent sheen and changes colours depending on how light shines on it.
Shuttle – A small wooden object, shaped a bit like a small canoe, used to hold weft thread. The shuttle slides side-to-side across the warp threads, crossing between the threads to produce the weave.
Silkworm – The larval stage of the Bombyx mori moth that produces silk fibres.
Skein – A coil of silk thread.
Slub – Tiny irregularities in the silk thread created by hand-making the thread.
Throwing – The process of taking raw silk threads and twisting them together to form skeins of silk yarn that will eventually be used for weaving. Different throwing techniques are used to produce warp and weft threads.
Tussah – Silk produced by wild silkworms; for example, Antheraea mylitta. Its silk filament is about three times heavier than that of the cultivated silkworm, Bombyx mori, and is a coarser fibre.
Warp – The long threads that run the length of the loom, under tension. These warp threads are put in place as the first stage of loom readiness. When sitting at the loom, the weaver sees these threads running away to the far end of the loom, possibly up to 10 meters away.
Weaving – The process of using a loom to interlace weft and warp threads to produce lengths of finished fabric.
Weft – The threads that are woven between the warp threads, alternately above and below adjacent warp threads, to produce the final fabric. The weft thread sits in a shuttle that is thrown side-to-side by the weaver.
Weighted silk – Silk that is coloured with dye and to which metallic substances have been added during the dying process. This adds back weight which is lost during de-gumming and also adds body to the fabric. If weighting is not done properly, it reduces the life of the fabric. Pure-dye silk is considered superior.
Wild Silk – Silk made by wild silkworms; for example, Antheraea mylitta and Antheraea pernyi. Also called tussah.
Yarn – Silk thread that is ready to use for weaving.
Shopping cart
There are no products in your shopping cart.