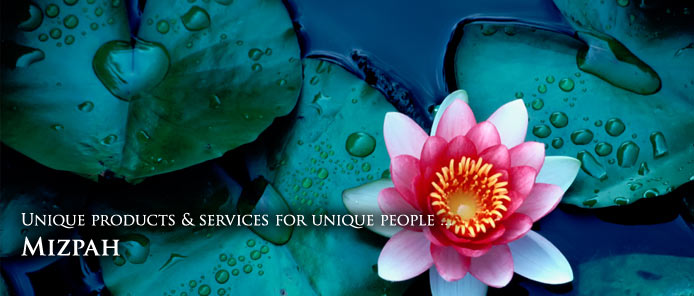 What products and services from other suppliers does Mizpah recommend?
Mizpah has had the privilege of experiencing high-quality products and services from a number of suppliers that we would like to recommend, both in Australia and overseas.
Spa and Massage Services
Not surprisingly, we love good spa and massage treatments and there are many places around the world worth recommending. Here is just a small selection.
Bangkok
Ruam Rudee Health Massage – situated in Soi Ruamrudee, just off Sukhumvit near Phloen Chit BTS station. A relatively plain establishment, but with excellent therapists (all women) and treatments. For the best Traditional Thai Massage you are likely to have in Bangkok, ask for the therapist named Pen (#23). Also excellent are Rusamee (#25) and Anne (#17).
Phi Phi Island, Thailand
Wana Spa – the spa within Phi Phi Island Village Beach Resort & Spa. This resort is superb, and Wana Spa is an absolute gem. All the therapists are excellent. We particularly like Noi and Boo.
Singapore
Willow Stream Spa – part of the Fairmont Hotel, located near St Andrew's Cathedral, City Hall MRT station and the Raffles City Complex. A good selection of treatments and a lovely ambience. Enjoy the waters before and after your treatments. Ask for Yi Ling.
Spa Products
We proudly use, recommend, and supply spa products from Thann. Based in Thailand, Thann produces pure, all-natural treatments of outstanding quality and efficacy, with Thai characteristics, naturally. Read more about purchasing Thann products from Mizpah Spa.
Website Design and Marketing
The Mizpah website was designed and made by Creative Concepts. Based in Maroochydore on the Sunshine Coast in Australia, this relatively small company has a superb group of designers and marketing professionals. Contact Shane.
English Proofreading and Editing
The Mizpah website is proofread and edited by Pure English. Based on the Sunshine Coast in Australia, Pure English is a sister company in the Mizpah International Pty Ltd group and has a highly competent corps of editors. Contact them for more information and a quote.
Furniture Maker
The massage bed in our Bongaree spa was custom-made for us by GN Olsson. This family-run company specialises in making and restoring fine furniture, including antiques, as well as fitting out super yachts. It is based in Kurwongbah, north of Brisbane. Contact Gary or Cath.
Curtains
The curtains in our Bongaree spa are made from hand-woven pure Thai silk, supplied by our sister company, Mizpah Silk. The material was made into curtains by Cottage Curtains and Blinds, based in Morayfield, north of Brisbane. Contact Trudy.
Accommodation
We love to travel ... which is good, because we need to travel to be able to offer you the products and services Mizpah provides. Here are just a few accommodation recommendations.
Bangkok
For a full service hotel, we choose the JW Marriott Hotel in Sukhumvit Soi 2. Very personal hotel with a great spa area, and located very conveniently.
For a serviced apartment, we stay at a Centre Point apartment. The apartments located in Wireless Road (also called Wittayu) and those located in Langsuan are both excellent – well positioned and wonderfully modern in Thai style with all the necessary features.
Phi Phi Island, Thailand
Phi Phi Island Village Beach Resort & Spa. This resort is superb. Quiet, with crystal clear turquoise waters, it's a slice of Paradise indeed! And the spa is magic (see above).
Singapore
For a full service hotel, we choose the InterContinental Singapore. A lovely, personal hotel with an elegant ambience. The main downstairs lounge is superb. The hotel is very close to the Bugis MRT station and there are plenty of things to see, eat and do in the area.
Airlines
When travelling overseas, we use Singapore Airlines or Thai Airways whenever possible. For domestic travel within Australia, we use Qantas.
Information Technology
For most of our IT requirements, we use Hewlett Packard (HP) equipment.
Note: We make the recommendations above genuinely and without any recompense or incentive in any form whatsoever from any supplier.
Shopping cart
There are no products in your shopping cart.