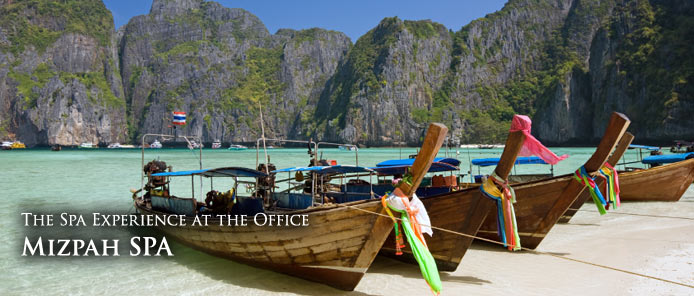 Onsite Corporate Services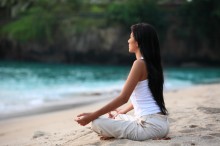 Mizpah Spa offers a range of therapies suitable for delivery onsite in an office or factory environment. The therapies are relatively short in duration and provide relaxation and revitalisation for weary workers. Staff return to work feeling refreshed and invigorated. We recommend regular Mizpah Spa onsite corporate services days to help keep your staff healthy and able to operate at peak performance.
Onsite Corporate Services Offered
In the corporate environment, Mizpah Spa offers variations on our spa-based services. These services have been specifically tailored to suit busy workers. Treatments typically last for 15 minutes. Treatments up to 30 minutes are available on request. During the massage, clients should not hesitate to say if the strength of the massage is suitable.
Traditional Thai Massage – Head, Neck, Shoulders and Upper Back
An abbreviated form of our Traditional Thai Massage, concentrating on the upper body to relieve stress in the head, neck, shoulders and upper back.
Foot Massage
An abbreviated form of our Foot Massage. This is a wonderful reviver for workers who spend much of their day on their feet.
Hand and Arm Massage
A modified form of our Hand and Foot Massage, concentrating on hands and arms only. Hard-working, weary limbs will be refreshed and revitalised.
Service Availability
Mizpah Spa is located on Bribie Island, 80km north of Brisbane. We deliver onsite corporate services in any metropolitan area within Australia. Additional charges to cover travel and, if required, accommodation apply when travel of more than 10 km from Bribie Island is necessary.
Our hours of availability for onsite corporate services are 10am to 4pm, Tuesday to Thursday only. We are not available on public holidays and at other times as notified on this website from time-to-time. Mizpah Spa will deliver dedicated onsite corporate services for up to three consecutive working days, if desired.
Service Delivery
Mizpah Spa delivers onsite corporate services where you work. We bring only minimal equipment and materials to give us the flexibility to move through your environment easily. We do not bring a massage table or chair – all treatments are carried out at the desk of the recipient or in a private, quiet location with a suitable available chair.
If you wish, you may allocate a suitable space for the treatments to be given and allow staff to leave their work for a short time for their treatment. Mizpah Spa therapists try to cause minimal disruption to your normal work practices.
Logistics
To make your Mizpah Spa onsite corporate services days as fruitful and enjoyable as possible, please observe these simple requirements:
Book well in advance
Choose a day when staff are more likely to have periods of time to be able to take advantage of our services
Tell staff about the onsite days in advance and let them know the treatments they can choose
Create a booking schedule – staff should specify a time and the treatment they want
On the working day before our onsite attendance, remind staff that Mizpah Spa will be visiting on the following working day
Arrange any special location that you wish us to use and ensure it will be available for our exclusive use during the period of our onsite attendance – the location should be as private, comfortable and quiet as possible
Provide easy access to clean bathroom facilities for our therapist
If onsite for more than four hours, our therapist will take one break of 30 minutes during the day at a suitable time, normally from 1.30pm to 2.00pm – do not schedule treatments during this time
Advise us as soon as possible of any issues that might affect delivery of our services.
Health Information
It is essential that staff receiving Mizpah Spa treatments tell our therapist if they have any physical conditions that we should know about; for example, injuries, skin conditions, allergies, skeletal or joint problems, pregnancy, current illnesses, etc. Be assured that all information provided to Mizpah Spa will be treated with the utmost confidentiality in accordance with our Privacy Policy.
Conditions of Engagement
The following conditions apply to each engagement:
Engagements must be booked in advance
By making a confirmed booking, clients agree to all conditions of engagement, fees and charges as specified on this website at the time of booking
Minimum time onsite: two hours
Clients must ensure a comfortable, safe working environment for our therapist, free from hazards, abuse, harassment of any sort, and other dangers
Clients must provide all necessary safety equipment and clothing, and accompanied guidance for our therapist if they are required to enter or pass through hazardous areas
Clients must inform staff receiving Mizpah Spa treatments of their obligation to provide personal health information to our therapist, as noted above
An invoice for services (the invoiced service fee), including any required travel and accommodation, will be issued at the time of booking
To confirm a booking, a non-refundable deposit of 25% of the invoiced service fee is required
Full payment of the invoiced service fee is required prior to commencement of travel for onsite attendance
All payments are non-refundable after travel for onsite attendance has commenced
Cancellation fees apply. They are a percentage of the invoiced service fee, and are in addition to the non-refundable 25% deposit. The fees are as follows:

Cancellation within 24-72 hours of scheduled onsite attendance, a further 25% fee applies
Cancellation within 24 hours of scheduled onsite attendance, a further 50% fee applies

Engagements at different sites more than 1 km apart constitute separate engagements and are liable for all appropriate fees and charges.
Fees and Charges
The following fees and charges apply to each engagement:
All prices are in Australian Dollars and include GST (10%)
Prices are subject to change without notice
Fixed fee per onsite attendance: $165
Fee per hour (or part thereof) onsite: $110
Minimum fee (up to two hours onsite): $385
Full day onsite fee (10am-4pm): $770
Travel and accommodation charges, if required, as per the invoiced service fee.
If you wish to request a booking (or request Mizpah to contact you), please do so below.
We also invite you to explore our full range of spa services available at Mizpah Spa on Bribie Island.
ขอบคุณค่ะ (khààwp khoon khâ) Thank you for choosing Mizpah Spa.
Shopping cart
There are no products in your shopping cart.